Posts for tag: smile makeover
By Darrell C. Current, DDS, PA
June 30, 2015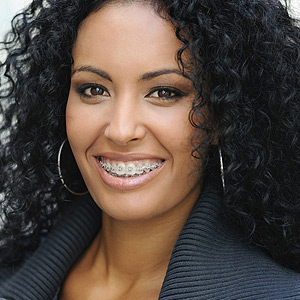 When considering "smile makeover" options, it's easy to focus on whitening, veneers or implants — techniques and materials focused mainly on the teeth and gums. But if you don't also consider the bigger picture of how your upper and lower teeth come together to form your bite, these efforts may be a lot like picking out paint colors for a house with foundation problems.
That's why orthodontics, the dental specialty concerned with the bite, could be a consideration in your smile makeover plan. Moving teeth into better positions not only improves your teeth's function and health it could also help facilitate any cosmetic changes that follow.
The first step, of course, is to visit an orthodontist, a dentist with advanced training and experience in tooth alignment and function, for a comprehensive evaluation. Orthodontists are also knowledgeable in the growth and development of the bite, and so can develop a treatment approach that reflects the patient's needs, whether a child or adult.
Treatments vary, depending on your particular needs. Fixed appliances like metal or clear braces that can't be removed by the patient are the standard treatment for most malocclusions (bad bites). Clear aligners, removable trays that fit over the teeth with programmed incremental movements of the teeth, find the greatest application with adults. Orthodontists may also use specialized appliances, like temporary anchorage devices (TADs), which work to isolate teeth that need to be moved from those that don't.
In comprehensive makeovers, orthodontists will work with a team of other dentists and specialists, including periodontists (specializing in the gums, bone and other supporting structures of the teeth) and oral surgeons. In these cases, orthodontic treatment may occur before or after other treatments with the overall goal of producing a beautiful, transformed smile.
If you would like more information on how orthodontics can transform your smile, please contact us or schedule an appointment for a consultation. You can also learn more about this topic by reading the Dear Doctor magazine article "The Magic of Orthodontics: The Original Smile Makeover."
By Darrell C. Current, DDS, PA
February 13, 2015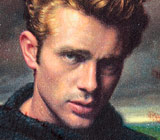 Imagine how different things would have been for movie star James Dean, had he not managed to replace the front teeth he lost as a youngster. According to one biography of the 1950s heartthrob, Dean's teeth were knocked out while he was swinging around on a homemade trapeze. Because his smile was restored, Dean was able to land the plumb movie roles that catapulted him to stardom.
This is perhaps the ultimate example of how a smile makeover can create new opportunities for a person. But opinion polls confirm that nearly 90% of adults feel an attractive smile is an important social and career asset. And, an almost equal percentage of adults feel that their smile could use some improvement.
Are you unhappy with your smile? Is a smile makeover something you've ever thought about? Dear Doctor magazine has come up with a great list of questions you can ask yourself to figure out if you would benefit from this life-changing experience:
Do you avoid smiling in photos?

Are you conscious about spaces and gaps in your teeth?

Are your teeth making you look older than you feel?

Have you held back a smile?

Do you feel that your teeth are stained or too yellow?

Do you hold your hand up in front of your mouth when speaking or laughing?

Do you notice areas of excessive tooth wear that make your smile look older?

Do you have little teeth and a gummy smile?

Are your teeth crooked, chipped or crowded?

Do you wish you had someone else's smile?
If you answered "yes" to any of these questions, please come in and see us. We have an amazing array of cosmetic procedures available to us — far more than what was available to James Dean in the 1950s. These options range from relatively inexpensive teeth whitening treatments to more permanent cosmetic solutions such as porcelain crowns and veneers. Together we can come up with a plan to give you the smile you've always dreamed about.
If you would like more information about what a smile makeover could mean for you, please contact us or schedule an appointment. You can learn more about smile makeovers by reading the Dear Doctor magazine article "Beautiful Smiles by Design." Dear Doctor also has more on "The Impact of a Smile Makeover."