Posts for: September, 2021
By Darrell C. Current, DDS, PA
September 16, 2021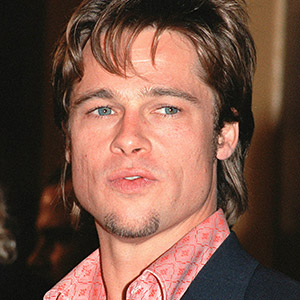 It's not unusual for serious actors to go above and beyond for their roles. They gain weight (or lose it, like Matthew McConaughey for True Detective). They grow hair—or they shave it off. But perhaps nothing tops what Brad Pitt did to assume the character of Tyler Durden in the movie Fight Club—he had his dentist chip his teeth.
While a testament to his dedication to the acting craft, Pitt's move definitely falls into the category of "Kids, don't do this at home." Fortunately, people deliberately chipping their teeth isn't a big problem. On the other hand, accidentally chipping a tooth is.
Chipping a tooth can happen in various ways, like a hard blow to the jaw or biting down on something too hard. Chipping won't necessarily endanger a tooth, but the missing dental structure can put a damper on your smile.
But here's the good news: you don't have to live with a chipped tooth. We have ways to cosmetically repair the damage and upgrade your smile.
One way is to fit a chipped or otherwise flawed tooth with a dental veneer, a thin wafer of dental porcelain bonded to the front of a tooth to mask chips, discolorations, gaps or other defects. They're custom-made by a dental lab to closely match an individual tooth's shape and color.
Gaining a new smile via dental veneers can take a few weeks, as well as two or more dental visits. But if you only have slight to moderate chipping, there's another way that might only take one session in the dentist's chair. Known as composite bonding, it utilizes plastic-based materials known as composite resins that are intermixed with a form of glass.
The initial mixture, color-matched for your tooth, has a putty-like consistency that can be easily applied to the tooth surface. We apply the composite resin to the tooth layer by layer, allowing a bonding agent in the mixture to cure each layer before beginning the next one. After sculpting the composite layers into a life-like appearance, the end result is a "perfect" tooth without visible flaws.
Unlike Brad Pitt, it's pretty unlikely you'll ever find yourself in a situation requiring you to purposely damage your teeth. But chips do happen—and if it happens to you, we have more than one way to make your teeth as good as new.
If you would like more information about repairing dental flaws with veneers or composite bonding, please contact us or schedule a consultation. To learn more, read the Dear Doctor magazine article "Artistic Repair of Front Teeth With Composite Resin."
By Darrell C. Current, DDS, PA
September 06, 2021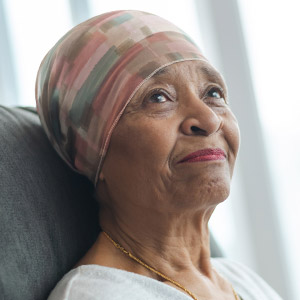 After months or even years of radiation or chemotherapy, the words "cancer-free" is music to your ears. Your joy and relief, though, may be tempered by the toll these treatments can take on the rest of your body—including your mouth.
Both of these treatments can destroy healthy tissue along with targeted cancer cells. If the focus has been on the head and neck regions, they could damage the salivary glands to the point that they won't produce adequate saliva flow.
A lack of saliva can have a detrimental effect on your oral health. Saliva buffers and helps lower oral acid levels that soften and erode enamel and increase the likelihood of tooth decay. Saliva also supplies antibodies that fight disease-causing bacteria. Otherwise, bacteria—and the risk for disease—can rapidly grow.
If these or other scenarios occur, you may experience dental damage, even tooth loss. Fortunately, we can restore an injured smile in various ways, including dentures, bridges or dental implants. But we should also attempt to limit the potential damage by taking steps to prevent dental disease during cancer treatment.
The most important of these is to brush and floss daily. Everyone should practice these hygiene tasks to remove disease-causing dental plaque, regardless of their health status. But because some natural disease-fighting mechanisms in the mouth may be disrupted during either radiation or chemotherapy, it's even more important if you're a cancer patient.
It's equally important to maintain as much as possible regular dental visits during cancer treatment. Dental cleanings provided during these visits remove any residual plaque and tartar (hardened plaque), which further lowers your disease risk.
Your dentist can better monitor your overall dental condition during frequent visits and provide as much treatment as you can tolerate. They can also enhance your protection against disease by prescribing antibacterial mouthrinses, fluoride applications or products to boost saliva production.
Some teeth and gum problems may be unavoidable; in that case, you may need post-treatment dental care to restore your oral health as needed. But caring as much for your dental health as you're able during cancer treatment could help you realize a better outcome.
If you would like more information on dental care during cancer treatment, please contact us or schedule an appointment for a consultation.