Posts for: September, 2019
By Darrell C. Current, DDS, PA
September 15, 2019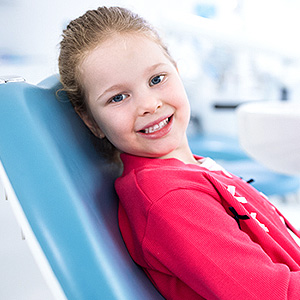 "That kid is growing like a weed!" Every proud parent likes to hear something like that about their child: It means they're growing up—and it shows!
As nature takes its course, your child will physically transform into an adult. And that also includes their mouth: By the time they enter early adulthood they will have had two sets of teeth and their jaw structure will have changed dramatically.
All of this happens without you needing to do anything. But there can be bumps along the road like tooth decay or abnormal bite development. For that, you can and should intervene by preventing or at least slowing the formation of such situations.
The best way to do this is to form a partnership with your child's dentist. Like any partnership, each party contributes something to the relationship.
For you that means first and foremost keeping up your child's regular oral hygiene practice. This should start even before they begin showing teeth. As an infant you should start wiping their gums after each feeding with a clean wet cloth to hold down bacterial growth. When teeth appear, you can graduate them to brushing and flossing, teaching them along the way to do it for themselves.
You can also boost their dental health by cutting back on sugar consumption, which feeds bacteria. Besides monitoring their snacks, also avoid sending them to bed with a bottle filled with a sugary liquid (including formula, breast milk, or regular milk). And be sure you provide them a nutritious diet filled with tooth-strengthening foods.
On your dentist's part, they provide regular cleanings that help ensure decay-causing plaque doesn't build up on the teeth. They'll also monitor for any signs of decay, and provide treatment when necessary. To further protect them against decay, dentists can apply sealants and topical fluoride to your child's teeth, especially if they appear to be at high risk. And they'll also be watching for early signs of a bite problem: Early intervention could prevent or at least minimize this development.
With that kind of solid partnership, your child's normal dental development can proceed as smoothly as possible. Avoiding the possible pitfalls will help them achieve optimal oral health now and throughout their lives.
If you would like more information on proper dental care for your child, please contact us or schedule an appointment for a consultation.
By Darrell C. Current, DDS, PA
September 05, 2019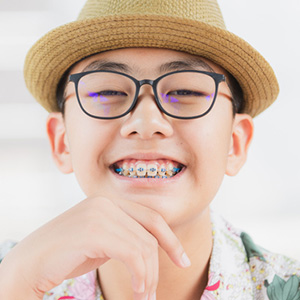 Braces are a common experience among teens and pre-teens. And although the treatment can be a major financial undertaking, more and more families pursue it to help their child attain a straighter, more attractive smile.
But orthodontics isn't first and foremost a cosmetic treatment. Although an improved appearance is a benefit, the main reason for treatment is therapeutic—it can improve your child's current and future dental health.
The teeth's relationship to the jaws and gums makes moving them possible. Rather than simply being fixed within their jawbone socket, teeth are actually held in place by a strong, elastic tissue called the periodontal ligament. The ligament lies between the teeth and jawbone and attaches to both with tiny extending fibers. This attachment secures the teeth in place.
But the ligament also has a dynamic quality—it can reshape itself when necessary and allow teeth to move gradually into new positions. This is most necessary during the early years of mouth and jaw development, but it can also occur throughout life. Orthodontics takes advantage of this mechanism by applying precise pressure to the teeth in the direction of desired movement. The periodontal ligament does the rest by reshaping and allowing the teeth to move in response to this pressure.
The result is straighter teeth and a more normal bite. With the teeth now where they should be, it's also easier to clean them of disease-causing dental plaque, whereas misaligned teeth are more prone to plaque accumulation that can be difficult to remove. And because the whole mouth including teeth are involved when we talk, teeth positioned in a more normal bite will improve speech.
Orthodontics is a long-term process, often encompassing more than the actual time wearing braces. Both orthodontists and pediatric dentists recommend a bite evaluation by an orthodontist around the age of 6. If it does appear an abnormal bite is forming, it may be possible to intervene and stop or at least slow the development. This could have a more positive impact on any future treatment.
Braces and other treatments can make a difference in your child's self-image and social relationships. But the main beneficiary will be their dental health.
If you would like more information on orthodontic treatment, please contact us or schedule an appointment for a consultation. You can also learn more about this topic by reading the Dear Doctor magazine article "Moving Teeth With Orthodontics."