Posts for: March, 2019
By Darrell C. Current, DDS, PA
March 19, 2019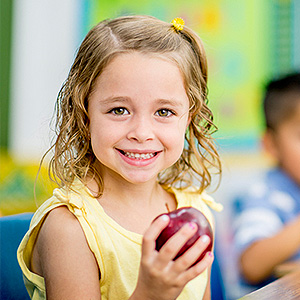 Besides daily hygiene and regular dental visits, the best thing you can do for your kids' dental health is to see that they're eating a nutritious diet. And not just at mealtime—healthy snacking also promotes healthy teeth and gums.
Healthy snack foods are quite similar to their counterparts at mealtime: fresh fruits and vegetables, whole grains and low-fat dairy. At the same time, you should avoid providing processed snacks high in sugar, salt, unhealthy fats and calories.
Managing snack choices at home is usually a simple matter of discipline and follow-through. When they're at school, however, it's a bit trickier as they may encounter snacks sold on school grounds or offered by fellow students that don't meet your definition of a healthy food. Public schools follow nutrition guidelines from the U.S. Department of Agriculture (USDA) on snacks sold on school grounds, but many dentists don't believe the standard goes far enough to protect dental health.
So, what can you do to combat these less healthy snack choices your kids may encounter at school? For one thing, you can work with your child's school officials to exceed the USDA guidelines or turn off snack vending machines right before lunch to lessen kids' temptation to skip lunch.
You can also interact with your children to better manage their schooltime snacking. But rather than issue blanket commands about what they should snack on at school, help them instead understand the difference between nutritional foods and less nutritional ones, and why it's important to choose healthy snacks for their life and health.
Finally, don't send them to school empty-handed—pack along nutritious snacks so that they won't seek out vending machines or their classmates to satisfy the munchies. You can supercharge your efforts with a little creativity (like a dash of cinnamon in a bag of unbuttered popcorn) that make your snacks fun and more enticing than other school ground options.
It's not always easy to keep your kids from unhealthy snack choices. But with a little commitment, interaction and ingenuity, you can help steer them toward snacks that are tooth-friendly.
If you would like more information on boosting your child's dental health, please contact us or schedule an appointment for a consultation. You can also learn more about this topic by reading the Dear Doctor magazine article "Snacking at School: How to Protect Your Child's Teeth and Promote Good Nutrition."
By Darrell C. Current, DDS, PA
March 09, 2019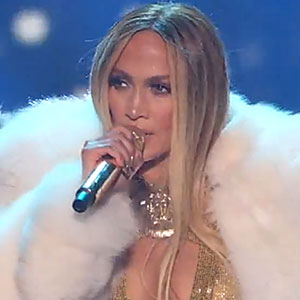 Whether she's singing, dancing or acting, Jennifer Lopez is a performer who is known for giving it all she's got. But during one show, Lopez recently admitted, she gave a bit more then she had planned.
"I chipped my tooth on stage," she told interviewers from Entertainment Tonight, "and had to finish the show….I went back thinking 'Can I finish the show like this?'"
With that unlucky break, J-Lo joins a growing list of superstar singers—including Taylor Swift and Michael Buble—who have something in common: All have chipped their teeth on microphones while giving a performance.
But it's not just celebs who have accidental dental trouble. Chips are among the most common dental injuries—and the front teeth, due to their position, are particularly susceptible. Unfortunately, they are also the most visible. But there are also a number of good ways to repair chipped, cracked or broken teeth short of replacing them.
For minor to moderate chips, cosmetic bonding might be recommended. In this method, special high-tech resins, in shades that match your natural teeth, are applied to the tooth's surface. Layers of resin, cured with a special light, will often restore the tooth to good appearance. Best of all, the whole process can often be done in just one visit to the dental office, and the results can last for several years.
For a more permanent repair—or if the damage is more extensive—dental veneers may be another option. Veneers are wafer-thin shells that cover the entire front surface of one or more teeth. Strong, durable and natural-looking, they can be used to repair moderate chips, cracks or irregularities. They can also help you get a "red-carpet" smile: brilliant white teeth with perfectly even spacing. That's why veneers are so popular among Hollywood celebs—even those who haven't chipped their teeth!
Fortunately, even if the tooth is extensively damaged, it's usually possible to restore it with a crown (cap), a bridge—or a dental implant, today's gold standard for whole-tooth replacement. But in many cases, a less complex type of restoration will do the trick.
Which tooth restoration method did J-Lo choose? She didn't say—but luckily for her adoring fans, after the microphone mishap she went right back up on stage and finished the show.
If you have a chipped tooth but you need to make the show go on, please contact us or schedule an appointment for a consultation. You can also learn more by reading the Dear Doctor magazine articles "Artistic Repair of Chipped Teeth With Composite Resin" and "Porcelain Veneers."