Posts for: September, 2018
By Darrell C. Current, DDS, PA
September 20, 2018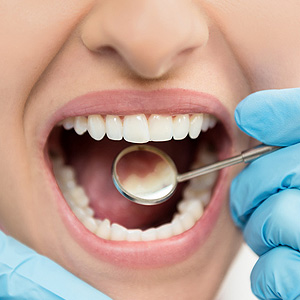 The basics for treating tooth decay have changed little since the father of modern dentistry Dr. G.V. Black developed them in the early 20th Century. Even though technical advances have streamlined treatment, our objectives are the same: remove any decayed material, prepare the cavity and then fill it.
This approach has endured because it works—dentists practicing it have preserved billions of teeth. But it has had one principle drawback: we often lose healthy tooth structure while removing decay. Although we preserve the tooth, its overall structure may be weaker.
But thanks to recent diagnostic and treatment advances we're now preserving more of the tooth structure during treatment than ever before. On the diagnostic front enhanced x-ray technology and new magnification techniques are helping us find decay earlier when there's less damaged material to remove and less risk to healthy structure.
Treating cavities has likewise improved with the increased use of air abrasion, an alternative to drilling. Emitting a concentrated stream of fine abrasive particles, air abrasion is mostly limited to treating small cavities. Even so, dentists using it say they're removing less healthy tooth structure than with drilling.
While these current advances have already had a noticeable impact on decay treatment, there's more to come. One in particular could dwarf every other advance with its impact: a tooth repairing itself through dentin regeneration.
This futuristic idea stems from a discovery by researchers at King's College, London experimenting with Tideglusib, a medication for treating Alzheimer's disease. The researchers placed tiny sponges soaked with the drug into holes drilled into mouse teeth. After a few weeks the holes had filled with dentin, produced by the teeth themselves.
Dentin regeneration isn't new, but methods to date haven't been able to produce enough dentin to repair a typical cavity. Tideglusib has proven more promising, and it's already being used in clinical trials. If its development continues to progress, patients' teeth may one day repair their own cavities without a filling.
Dr. Black's enduring concepts continue to define tooth decay treatment. But developments now and on the horizon are transforming how we treat this disease in ways the father of modern dentistry couldn't imagine.
If you would like more information on dental treatments for tooth decay, please contact us or schedule an appointment for a consultation.
By Darrell C. Current, DDS, PA
September 10, 2018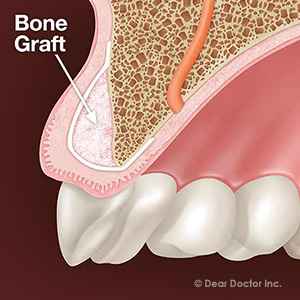 The "magic" behind a dental implant's durability is the special affinity its imbedded titanium post has with bone. Over time bone grows and attaches to the titanium surface to produce a strong and secure hold.
But there's one important prerequisite for ultimate implant success—there must be an adequate amount of bone available initially to properly position the post during implantation. Otherwise, the implant may not have enough support to position it properly or cover the implant surface completely with bone.
Inadequate bone can be a problem for patients who lost teeth some time before and now desire to an implant restoration. This happens because when teeth are missing, so are the forces they generate during chewing. These forces stimulate new bone growth around the tooth root to replace older, dissolved bone at a healthy rate. If that replacement rate is too slow, the volume and density of bone may gradually diminish.
There is a way, though, to build up the bone for future implantation. Known as bone preservation procedure or a ridge augmentation, it's a surgical procedure in which the dentist adds bone grafting material to the extraction socket or the bony ridge. The graft serves as a scaffold for new bone cells to grow and multiply. If successful, there will be enough new bone volume after several months of healing to support proper implant placement.
Bone grafting can add more time to the implant process. It may also mean you will not be able to undergo immediate crown placement after implantation (a "tooth in one day" procedure). Instead we would probably suture gum tissue over the implant to protect it and allow for full integration with the bone over a few more months. In the meantime, though, we could fit you with a temporary restoration like a removable partial denture (RPD) or a bonded bridge to improve the appearance of the space while the bone continues to heal.
After several months, your implant will have a better chance of a secure hold and we can then attach a life-like crown. Even if you've suffered bone loss, you'll then have the benefit of not only a durable implant but also a new smile.
If you would like more information on dental implants, please contact us or schedule an appointment for a consultation.